NEW YEAR, PLANS AND NEW-OLD SHOP…

Here we are in 2022… Two recent years weren't a blessing for anybody – we all know that. Pandemic gave as a rough ride, I had mine at the beginning of 2020, but well… we need to stand up, get over it and go forward in the best way possible. I try to smile as much as I can and search for good sides of the what's given – I believe in the power of smile.
My shop has been here for almost 7 years (how fast it went by) and and throughout these years has got visually and functionally out-off-date. Therefore, at Silnet Media's suggestion (company designed my old shop), I decided to renew my page. Work continues and beautiful photos made by fabulous Lucja Słowikowska will used in my shop. I hope that new image of my website will go down well with you.
I plan to continue my adventures with festivals too and I believe that pandemic won't disrupt it. We'll meet in March at Woolfashion in Warsaw in Centrum Praskie Koneser, at the turn of April and May we'll be heading to Leipzig and be at Leipziger Wolleeses und Stoffmesse, in August after 2 years we'll finally be back to Wollfestival in Dusseldorf, and of course I hope for reunion at Drutozlot in Toruń.
I'm thinking about introducing new organic bases – one is under testing at the moment.
Of course knitting meetings are coming back. We'll have new yarns, new attractions, new meeting themes. I can't wait for it!
Meanwhile, being inspired by Marta – my client and her socks, I made cosy faded socks of mine from scraps of what I had had. The pattern can be found here. To make them, you need around 60g of scraps from fingering sort, 30g of lace mohair and 3 mm needles. For mine, I used various sorts of Merino 4ply, SoSoft Singles, Super Sock and Silk Mohair Lace. Choosing colours and mixing them is a lot of fun and you can use even small the smallest leftovers you have rom other projects. What do you think about this type of socks?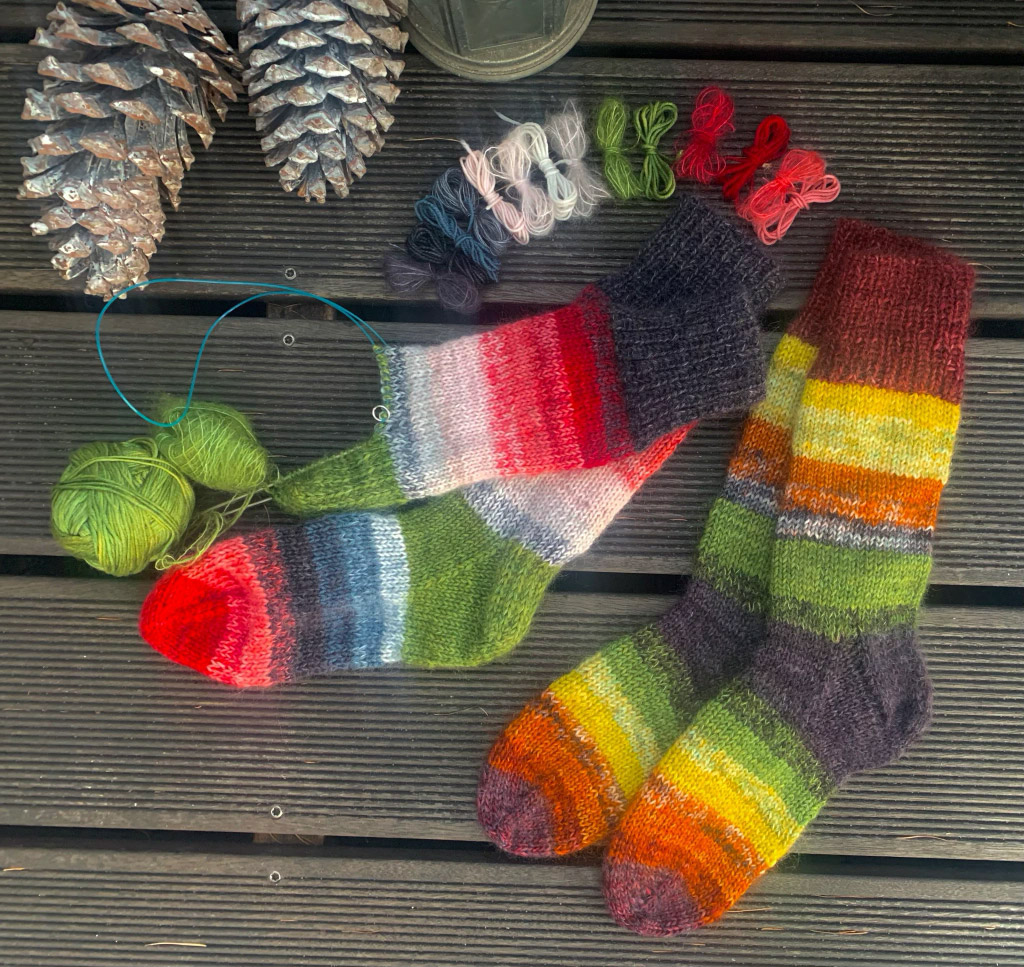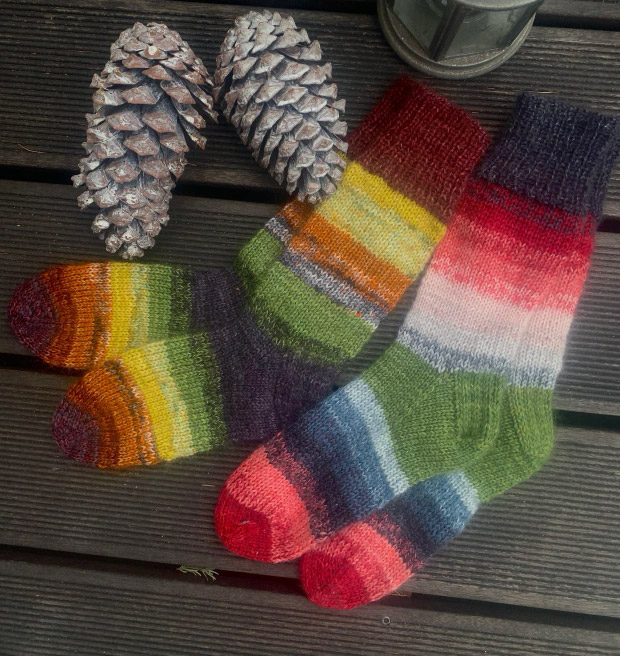 Comments
No comment at this time!
Leave your comment